Field Report: Hiking the Mount Whitney Trail
Tyler's Note:  This is a Riskologist Field Report by Steven from Hundred Goals. Field Reports are written by readers just like you, so be nice, enjoy the story, and take action on the lesson.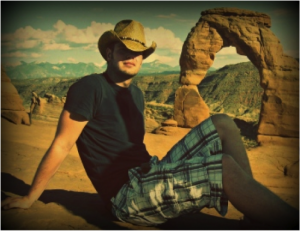 The Mount Whitney Trail is an eleven mile hiking path that takes you to the summit of the tallest mountain in the continental United States.
From the trailhead at Whitney Portal to the summit, hikers gain more than 6,000 feet of elevation and cross through multiple climatic zones. I've climbed mountains before, and I thought Whitney was going to be easy. Hell, many people are up and out in a day…how hard could it be?
Thanks to the countless hours of research I'd done before my trip, I arrived at the trailhead with all the right gear. But having all the right gear won't get you to the summit of a mountain. You have to be ready for all the challenges climbing a mountain will present; the effects of altitude, your physical limitations, and exposure to weather.
Most of all, you must be prepared to quit. Nature is beautiful, but it's also indifferent to your desires.
After two days of climbing, I'd pitched my tent amidst the boulders of Trail Camp at 12,000 feet. I spent the afternoon lounging around, watching the mischievous chipmunks scurry about and just absorbing the beauty that surrounded me.
That night, a thunderstorm blew in over the mountain, and the wind blew so hard that all I could do was lay there, wrapped in my sleeping bag, praying the rain fly wouldn't blow off the tent. Thunder rumbled at the mountaintop and the valley lit up with each flash of lightning. I didn't sleep at all.
The next morning I unzipped the door of my tent to see gray skies and swirling clouds sinking halfway down the mountain. I decided the risk to summit wasn't worth it, packed up my gear, and headed down.
As I made my way down the mountain, I passed hikers on their way up. As they climbed out of the warm valley in shorts and t-shirts (and I down from the cold, windy camp in wool underwear, rain gear, a winter hat, and gloves), they'd ask the same question. Had I made it to the summit?
Each time, I'd do my best to explain that the weather at the summit was ugly, a far cry from the pleasant day bestowed upon them thus far at lower elevations, and that I'd decided to abort my summit attempt. I successfully convinced exactly none of them to turn around and return to the valley. Some people have to learn their lessons the hard way…
If climbing Mount Whitney is on your list of things to do, I'm going to share some of the lessons I learned (read: mistakes I made) while on the trail.
High altitude is the primary reason many people never reach the summit of Whitney. To help acclimate myself to the elevation, I spent a few hours the day before my hike fooling around in the Alabama Hills (the foothills of Mount Whitney.) This might've helped a little, but not much. A better way to acclimate to the altitude is to spend a night at the campground near the trailhead. Next time I go, I'll be staying there.
After you've spent a day acclimatizing to the altitude, your next challenge is the trail. The hike to the summit is eleven miles up and eleven back down. If you're not used to walking in the mountains, let me be the first to warn you that a mile in the mountains feels twice as long as a mile on flat land. "
Camp must be just around the corner" I kept telling myself. But when it wasn't around that corner (or the next), I began to get discouraged. As I passed a group of hikers, I asked how much further until I reached camp. "It's about two miles." Two miles? They had to be wrong! That meant I'd made it less than halfway there. "What have I gotten myself into?" I wondered.
Before my hike, I wasn't intimidated by the mountain and I didn't train hard enough. You should take your training seriously but if you haven't been as focused as you could've been, the hike will be challenging (but not impossible). The trail itself isn't too physically demanding, but when you're not used to walking around with a heavy backpack, it's not exactly easy, either.
If you're hiking with other people, just remember that the strength of your group is limited by the weakest member (that might be you). Set a pace that's brisk yet comfortable for everyone you're hiking with.
By the time I was asking how much further until I reached camp, I realized I'd left my map in the trunk of my car. A lot of good it does there. Although it'd be almost impossible to get lost (Tyler's note: "Almost impossible" is still possible. Ask me how I know!) make sure you have a map—and make sure you have it on you when you start hiking.
It's likely that you'll wander off the trail at some point—it happened to me—but it's improbable that you'll get lost in any significant way. That said, take a map just in case.
Chances are, you'll begin your hike on a nice warm day. By the time you reach Trail Camp at 12,000 feet, the temperature will be cooler and the wind will be howling down the mountain. Even during the middle of summer you need to be prepared for heat, cold, rain,possibly snow, and wind.
Doing this while keeping your pack weight to a minimum requires some careful planning. You'll want long underwear (top and bottom) for cold nights, rain pants and jacket to guard against the wind and rain, shorts and a light shirt for warm weather, a winter hat and gloves for your summit attempt, and two pairs of wool socks and  liners. Wear comfortable boots or shoes that you've already worn for a while. Don't break-in a new pair of boots on the mountain!
Keeping your pack weight to a minimum becomes difficult when you begin adding food. After reading countless blogs about how much food I should take for the trip, I decided on two pounds per day. That meant hauling eight pounds of food up the mountain for my four-day trek.
At high altitudes, you lose your appetite and you have to force yourself to eat. I knew this going up, but even though I ate as much as I could, I didn't come close to eating two pounds each day. Most of the food I took up the mountain came back down. A lot of the food I brought along wasn't the type of food I eat regularly. While it might've seemed like a good idea in the grocery store to buy trail mix, it's not something I usually eat and I didn't eat it just because I was on a mountain. Only take as much as you need and only what you'll eat.
Whenever you're not cooking or eating, you'll want to store your food in your bear canister away from your tent. Marmots and chipmunks abound at Trail Camp, and,if you're not paying attention, they'll steal food right out of your hands. When you summit, leave your tent and pack wide open to allow them to go through your gear without having to chew a hole to get in (and a different one to get out.) You can't keep them out so you might as well let them in freely.
If you're on the mountain for more than a day, you're going to have to poop. When you pick up your permit, you'll be issued a Wag Bag. That's a cute name for a poop sack. There aren't toilets on the mountain, and the water supply needs to be preserved (you'll be drinking out of that river…)
Bring along a plastic grocery bag to attach it to the outside of your pack, and bring along extra toilet paper and a small container of hand sanitizer. There's nothing glamorous about squatting behind a rock hoping no one is watching you, but it's just the way it is. And be sure to pack it out. There's a garbage can for human waste at the trailhead next to the toilets.
Weather might have kept me from reaching the summit this time, but I learned some important lessons. I hope that in writing this you don't have to learn these same lessons the hard way and that your trip to the top will be an enjoyable one. See you on the trail!
Steven is the author of the blog Hundred Goals where he writes about following your dreams and accomplishing your goals. Stalk him on Facebook.